Crizanlizumab to be available from 1st February
New sickle cell treatment to become available from the 1st February 2022. 
Back in October 2021, it was announced that for the first time in over 20 years, a new treatment for sickle cell was going to be made available on the NHS.
The treatment, Adakveo (crizanlizumab), will be made available on the NHS under a Managed Access Agreement (MAA), from 1st February, following the National Institute for Health and Care Excellence's (NICE) recommendation of crizanlizumab as an option for preventing recurrent sickle cell crises.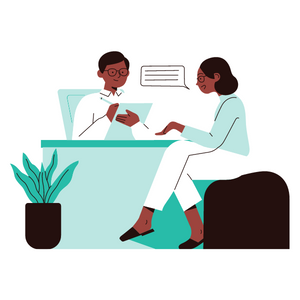 Sickle cell crises are one of the main symptoms of sickle cell. The pain occurs when the cells change shape after oxygen has been released. The red blood cells then stick together, causing blockages in the small blood vessels.
To find out more about this new treatment and to see if you are eligible, please speak to your health care professional.
You can also find more information about Crizanlizumab with our simple guide: www.sicklecellsociety.org/crizanlizumab/
On the news of this new treatment, Sickle Cell Society Chief Executive, John James OBE, explained that:
"Sickle cell crises are extremely painful and disruptive to daily life, so it is very positive that a new treatment which can help reduce the number of crises for people living with sickle cell is being made available and funded by the NHS."

"This new treatment is long overdue, being the first licensed treatment for sickle cell in the UK in nearly thirty years, which illustrates how underserved sickle cell has been over the decades."

"We hope that this will be the first of many new treatments made accessible to improve the lives of those living with sickle cell, as well as enable sickle cell patients to have a wider choice of treatments." – Sickle Cell Society, Chief Executive, John James OBE